The Asia Foundation Releases 2016 Survey of the Afghan People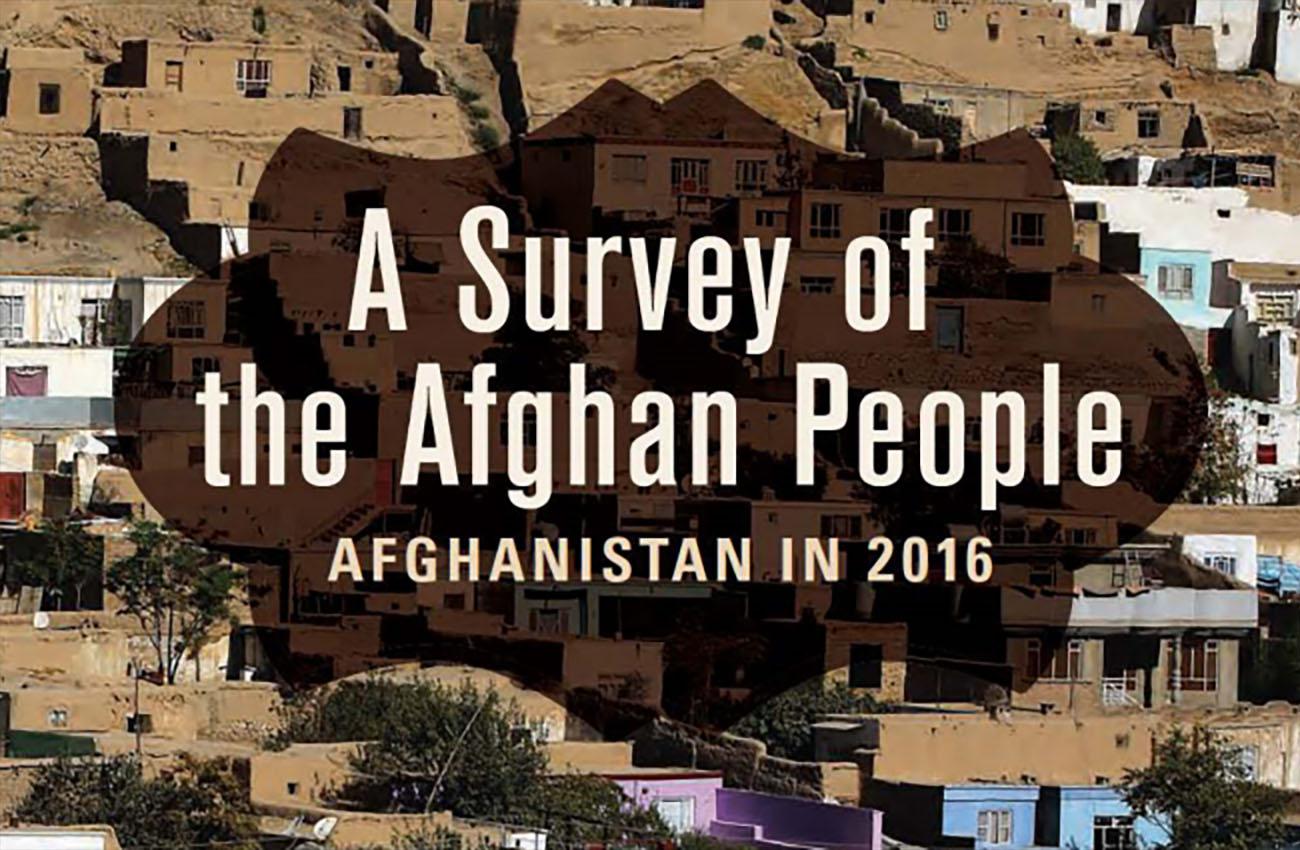 Kabul, Afghanistan, January 13, 2017 – The Asia Foundation has released the results of the eleventh annual Survey of the Afghan People, conducted by ACSOR-Surveys, Afghanistan's largest survey research company founded with the assistance of D3 Systems, Inc. The Asia Foundation released the survey in Kabul on December 6th, and presented the findings at the United States Institute of Peace in Washington, D.C. on December 7th. The results of the survey have been the subject of news articles and editorials in ABC News, Voice of America, and many other news outlets.  Full results and data are free and available for download on The Asia Foundation's website, and a full video of the release event with discussion of survey topics and accompanying Q&A can be viewed on YouTube. In addition, a conversation about the survey's findings has been occurring on Twitter, marked with #AfghanSurvey.
The survey covers a wide range of topics, including security, economics, development, women's issues, migration, and governance. Although the survey's results show that views on the direction of the country are the most negative that they have been since the survey began, with 66% of Afghans saying that the country is moving in the wrong direction and only 29% stating that it is moving in the right direction, there were nevertheless some positive signs: despite continued economic and security challenges, the percentage of Afghans wanting to leave the country has fallen, and Afghans are increasingly supportive of women having the right to vote and work outside the home.
The 2016 study had the largest sample size of any survey conducted by ACSOR on behalf of the Asia Foundation so far: fieldwork for the nationally representative survey, consisting of 12,658 face-to-face interviews in all 34 provinces of Afghanistan, took place from August 31 – October 1, 2016. Respondents were male and female Afghan nationals (82% rural, 18% urban – unweighted) aged 18 and over.
This entry was posted on January 13, 2017
Topics: Difficult Research Environments | News | Press, Politics & Foreign Policy | Survey Results