WIN/Gallup International Association Releases 38th Annual End of Year Survey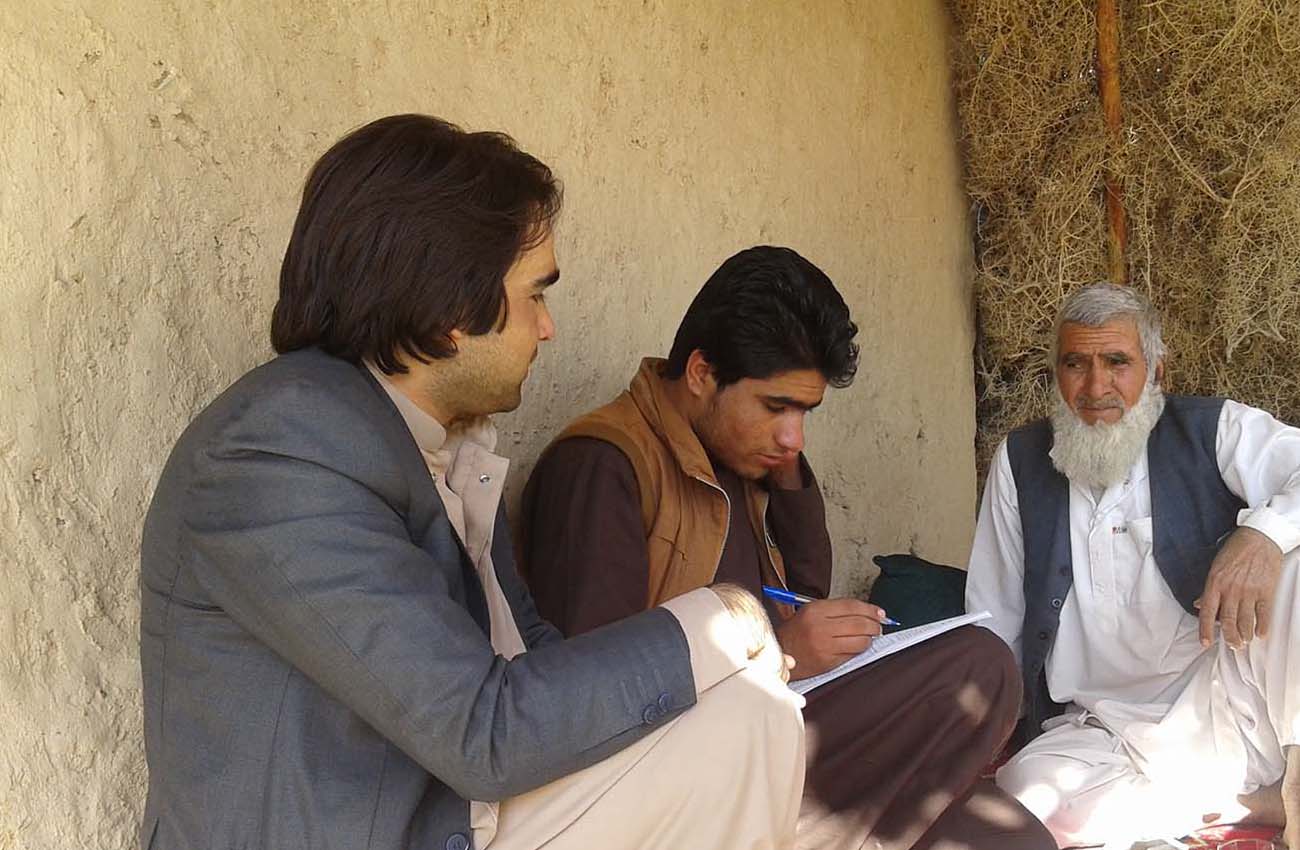 KABUL, Afghanistan, February 15, 2015 – On December 30th, WIN/Gallup International released the results of its 38th annual End of Year Survey, a global study of 64,002 people, in 65 countries between September and December 2014. ACSOR-Surveys conducted fieldwork in Afghanistan. The nationally representative survey consisted of 2,100 face-to-face interviews in all 34 provinces of Afghanistan. Respondents were both men (51%) and women (49%), aged 18 and over.
The Survey has received much media coverage from outlets such as BBC and Radio Australia. A summary of results from the global study can be found on the WIN/GIA website. Tables for the full results from Afghanistan can be viewed here.
Despite the challenges Afghanistan has faced in the past year, the Afghan people continue to be optimistic about the future of the country. The percentage of respondents who believe next year will be better than this year has seen a notable increase: 71% of respondents interviewed for the 2014 Survey feel that 2015 will be better than 2014, up from 49% in the 2013 Survey who felt that 2014 would be better. It is important to remember that the survey was fielded shortly after the resolution of the political crisis following the second round of the presidential election, when feelings of relief that the outcome did not lead to instability or violence were prevalent and citizens rallied around the new government.
Two-thirds of Afghan respondents (66%) report that they personally feel happy ('very happy' or 'happy') about their lives, and only 7% report feeling unhappy ('very unhappy' or 'unhappy'). Slightly more than a quarter (27%) report that they feel 'neither happy nor unhappy' about their lives. This finding is similar to the global figure: a total of 70% of all respondents in the 65 countries surveyed are happy with their lives.
In contrast with last year, more Afghans expect the coming year to be one of economic prosperity rather than one of difficulty. This year's survey found that 56% expected prosperity in the coming year, compared with 25% who expected difficulty, and 16% who expected things to remain the same. These figures show improvement from last year's survey, when only 35% expected prosperity and 39% expected difficulty.
While a slight majority of Afghans believe that elections in their country are free and fair, there are still many who disagree. This is likely due, at least in part, to the protracted crisis in naming a winner following the second round of the presidential election.
The survey asked respondents whether or not they trust certain types of people. Teachers receive highest level of trust. Indeed, most Afghans see improvements in education as one of the major gains of the post-Taliban period. Although literacy remains low, at 32% for all adults and 18% for adult women according to 2011 UN estimates, as many as 10.5 million students now attend primary school, up from just one million during the Taliban era. The survey also found high levels of trust in the military. This finding is also not surprising, as ACSOR's polling has consistently found the Afghan National Army (ANA) to be well-regarded by the vast majority of Afghans. Most respondents also express trust in healthcare workers and journalists.
Respondents place the least trust in politicians, judges, and bankers. Corruption continues to be a serious problem in Afghanistan, and the judicial system in particular has been criticized for favoritism, bribery, and slow delivery of justice. This is particularly dangerous in the context of Afghan society, where disputes over issues such as land and water often escalate into blood feuds involving entire villages or clans. Least trusted of all are bankers, an understandable result in light of a number of high-profile scandals which have plagued the banking sector over the past few years.
Among the many changes that Afghanistan has seen over the past decade, one of the greatest has been the proliferation of mobile phones. The number of mobile phone subscriptions has skyrocketed from virtually none in 2001 to more than 17 million in 2012.[1] Mobile phones are now a fact of Afghan life, even in many of the most remote communities, with Afghans using their phones to make calls, send and receive text messages, access the internet, and make and receive payments. It is therefore not surprising that 93% of those who use a mobile device say it enhances the quality of their life.
[1] The State of Telecommunications and Internet in Afghanistan: Six Years Later (2006-2012). USAID Report. Online: http://www.usaid.gov/sites/default/files/documents/1871/The%20State%20of%20Telecoms%20and%20Internet%20%20in%20Afghanistan%20(2006-2012)%20Low-Res.pdf.
This entry was posted on February 15, 2015
Topics: Difficult Research Environments | International Development | News | Press, Politics & Foreign Policy | Survey Results