ACSOR Data Featured in AAPOR Presentations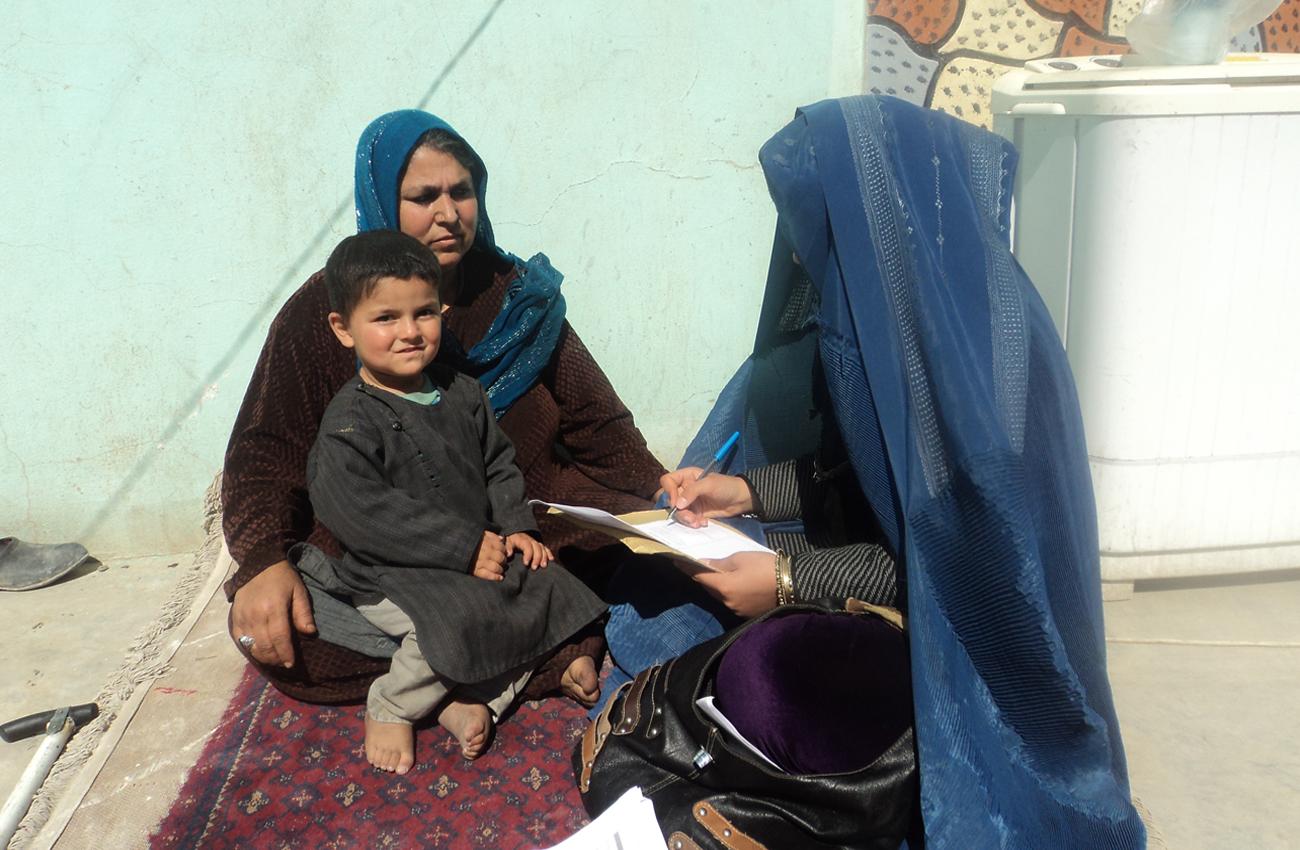 KABUL, Afghanistan, June 27, 2014 – Researchers from D3 Systems, Inc., Langer Research, Georgetown University, the National Opinion Research Center (NORC) at the University of Chicago, and the Pacific Institute for Research and Evaluation (PIRE) used ACSOR data in presentations at the annual conference of the American Association for Public Opinion Research (AAPOR) in Anaheim, California.
Topics included:
Afghan Perspectives on Taliban Reconciliation: The Afghan Futures Wave 5 survey shows that public opinion in Afghanistan continues to support negotiations with the Taliban. Seventy-three percent of respondents say that the government should negotiate a settlement with the Afghan Taliban in which they are allowed to hold political offices if they agree to stop fighting. This figure is up from 68% who held this view in September 2013 and in line with previous waves. However, of those respondents who say that the government should negotiate with the Taliban, 75% support negotiations only if the Taliban stop fighting first, while 24% think the government should negotiate even as fighting continues. However, support for a peace agreement drops when specific concessions are attached: 61% say they would support an agreement in which the government ceded control over certain provinces to the Taliban, while 36% said they would rather that the government continue fighting rather than make such concessions.
The perception that the Taliban have not changed continues to become more prevalent among the Afghan public: 58% of respondents in 2014 say that the Taliban are the same as when they ruled Afghanistan, up from 54% in 2013. Respondents in South Western Afghanistan are most likely to believe that the Taliban have become more moderate (66% say that the Taliban have moderated), while respondents in Kabul (25%) and the Western Region (26%) are least likely to think so.
Women are more willing than men to accept restrictions on their rights as part of an agreement between the central government and the Taliban. Women were:
Five percentage points more likely than men to say that they would be willing to accept an agreement that results in women no longer being allowed outside the home without an escort.
Seven percentage points more likely to accept an agreement in which they would not be allowed to hold political office.
Eight percentage points more likely to accept an agreement in which they would not be allowed to work, and nine percentage points more likely to accept an agreement in which they would not be allowed to attend school.
Click here to view the presentation.
Pre-Election Polling in Afghanistan: Although ethnic and regional divisions figured heavily in the first round of voting in Afghanistan's presidential election, most Afghans are willing to accept either Abdullah Abdullah or Ashraf Ghani Ahmadzai as the eventual winner, regardless of tribal or ethnic preferences. These results come from the ongoing Afghan Futures surveys, sponsored by ACSOR as a public service since 2010 to track the course of public attitudes in Afghanistan.
Click here to view the presentation.
Perceptions and Predictors of Inequality among Afghan and Pakistani Women: This paper examined possible causes and consequences of perceived inequality among women in Afghanistan and Pakistan. Key topics of research include:
Characteristics associated with perceived inequality
The strongest predictors of perceived inequality
What media sources do women use to receive news? Does the use of certain types of media have greater impact on perceptions of inequality?
Is perceived inequality improving?
Rural women in both countries had less access to all services due to higher rates of poverty and geographic barriers. In addition, the legacy of Taliban rule and continued insurgent influences, especially in rural areas, continues to impact women's rights and access to services. Click here to view the presentation.
Women in Muslim Countries: A Multinational Analysis: The Women in Muslim Countries (WIMC) Project is a collective effort to understand the status of rights (in practice and beliefs), attitudes, and behaviors of Muslim women around the world. WIMC has been ongoing since 2007, and WIMC surveys have run in 25 countries. The study reveals a rich and diverse spectrum of opinions among Muslim women. ACSOR is the field provider for the Afghanistan portion of the WIMC project, and questions related to women's issues have been included in each wave of the Afghan Futures survey.
The WIMC data presented at the AAPOR conference included a case study on women Afghanistan: among other results, the survey found that majorities of both men and women support the right of women to hold a job outside of their household or serve in a government position. Lower levels of support were found for women driving or going outside unescorted. Majorities of Afghan women believe that they have equal access to healthcare and education, but equality in terms of access to employment and political participation continue to be seen as lacking in comparison to men.
See the presentation here and the poster here.
Conducting a Longitudinal Survey with Drug Treatment Patients in Afghanistan: Methodological and Contextual Challenges: A team consisting of PIRE, D3 Systems, Inc., and ACSOR-Surveys conducted an evaluation of 7 residential drug treatment centers from 2009 to 2011. The centers were located in urban and rural settings in five provinces of Afghanistan. Due to the complex and sensitive nature of the research, ACSOR and its partner organizations faced many challenges. Lack of geographic information such as house numbers meant that a best-practice, culturally sensitive approach for tracking and locating respondents had to be followed over the duration of the study: this included collecting information about multiple friends and family members, ongoing contacts between interviews, and use of non-traditional contact sources, such as village elders and religious leaders. Some patients were issued cell phones to assist with tracking. ACSOR field supervisors handled respondent tracking and logistical arrangements: these supervisors are highly experienced and tend to be older, meaning that they are accorded more respect in Afghan culture.
Twenty-six percent of the sample moved to another province during the field period, requiring the mobilization of field teams in all provinces. ACSOR strove to guarantee the safety and confidentiality of respondents by finding secure and private locations for interviews, and worked with individual patients to identify their preferred location for a post-test interview. In cases where female patients could not travel to interview locations alone due to cultural and religious requirements, ACSOR worked to identify suitable male chaperones.
The study had a 70% retention rate over the course of 13.5 months. These results show that cell phones and long-term personal contact can serve as effective tracking mechanisms in an Afghan context. Highly-trained ACSOR supervisors were essential to the success of the project.
See the presentation here.
This entry was posted on June 27, 2014
Topics: Survey Results